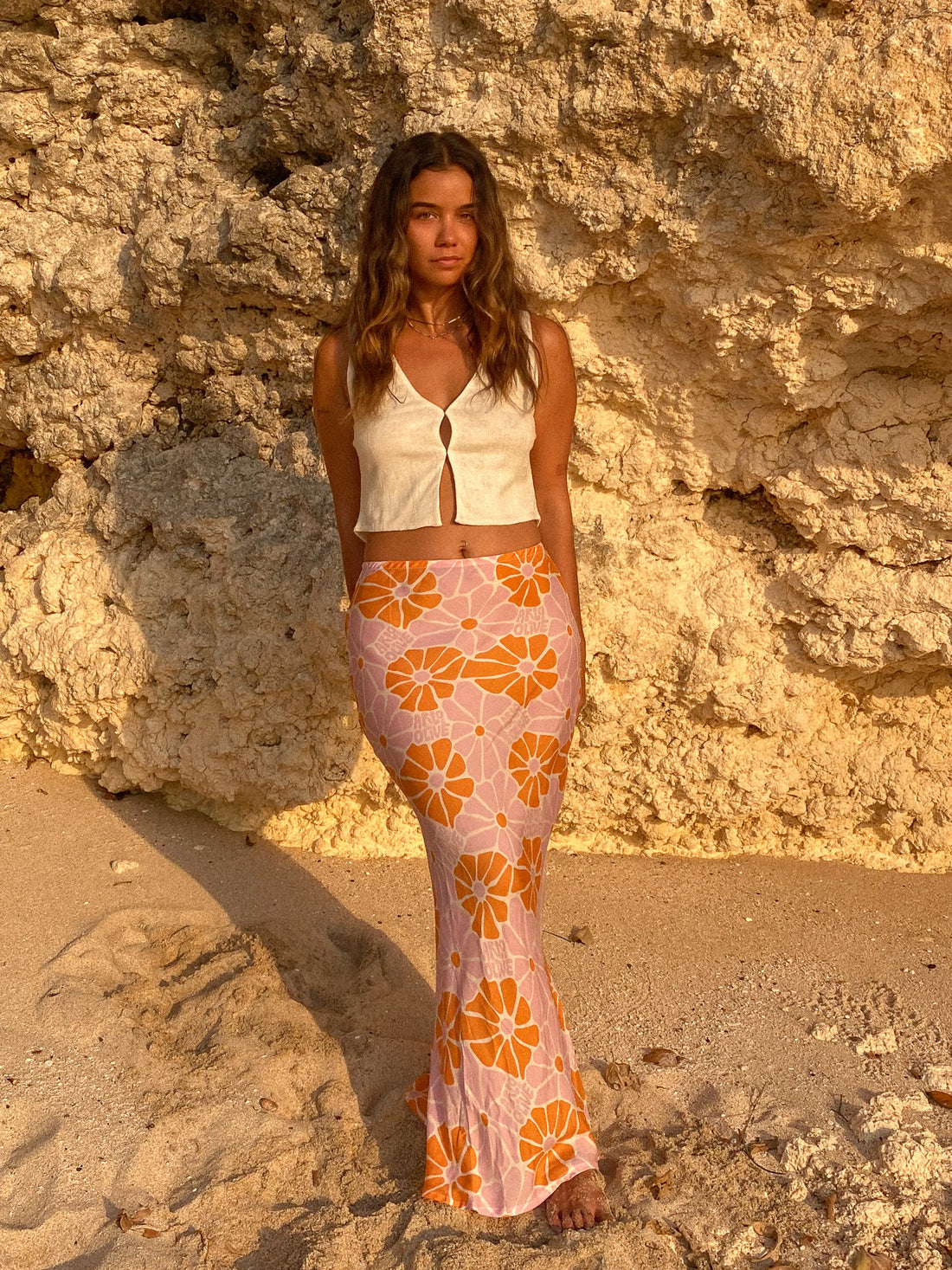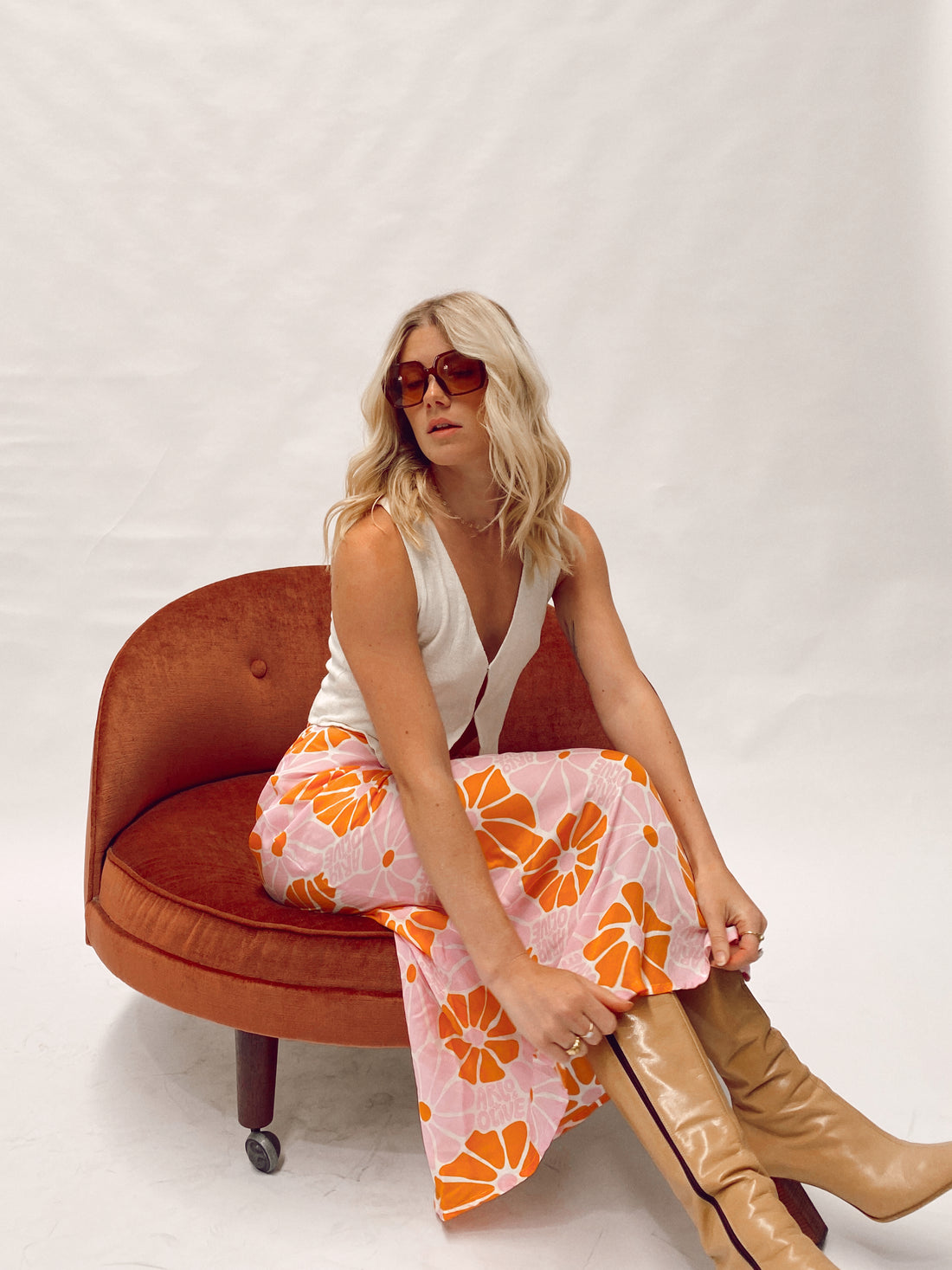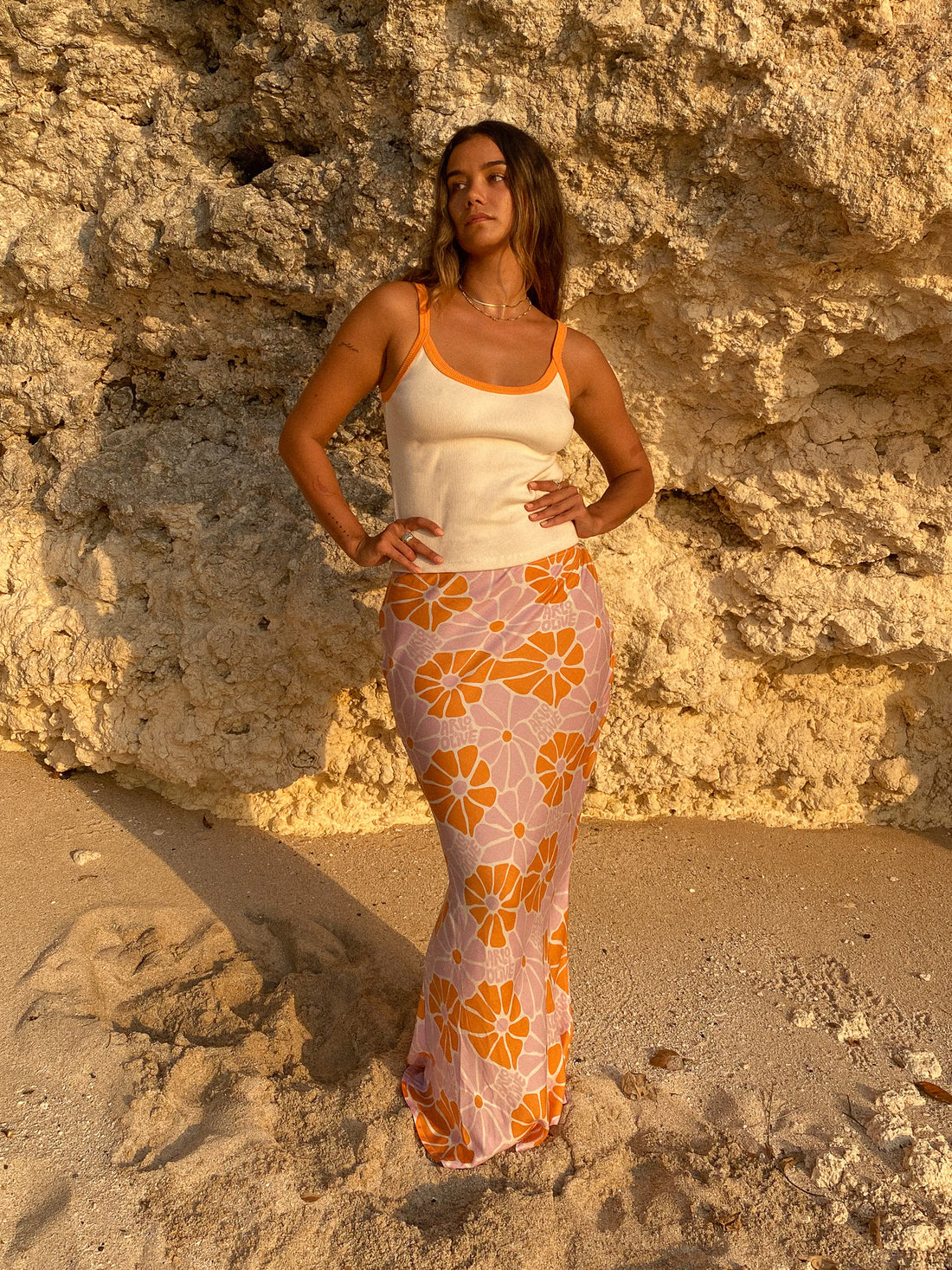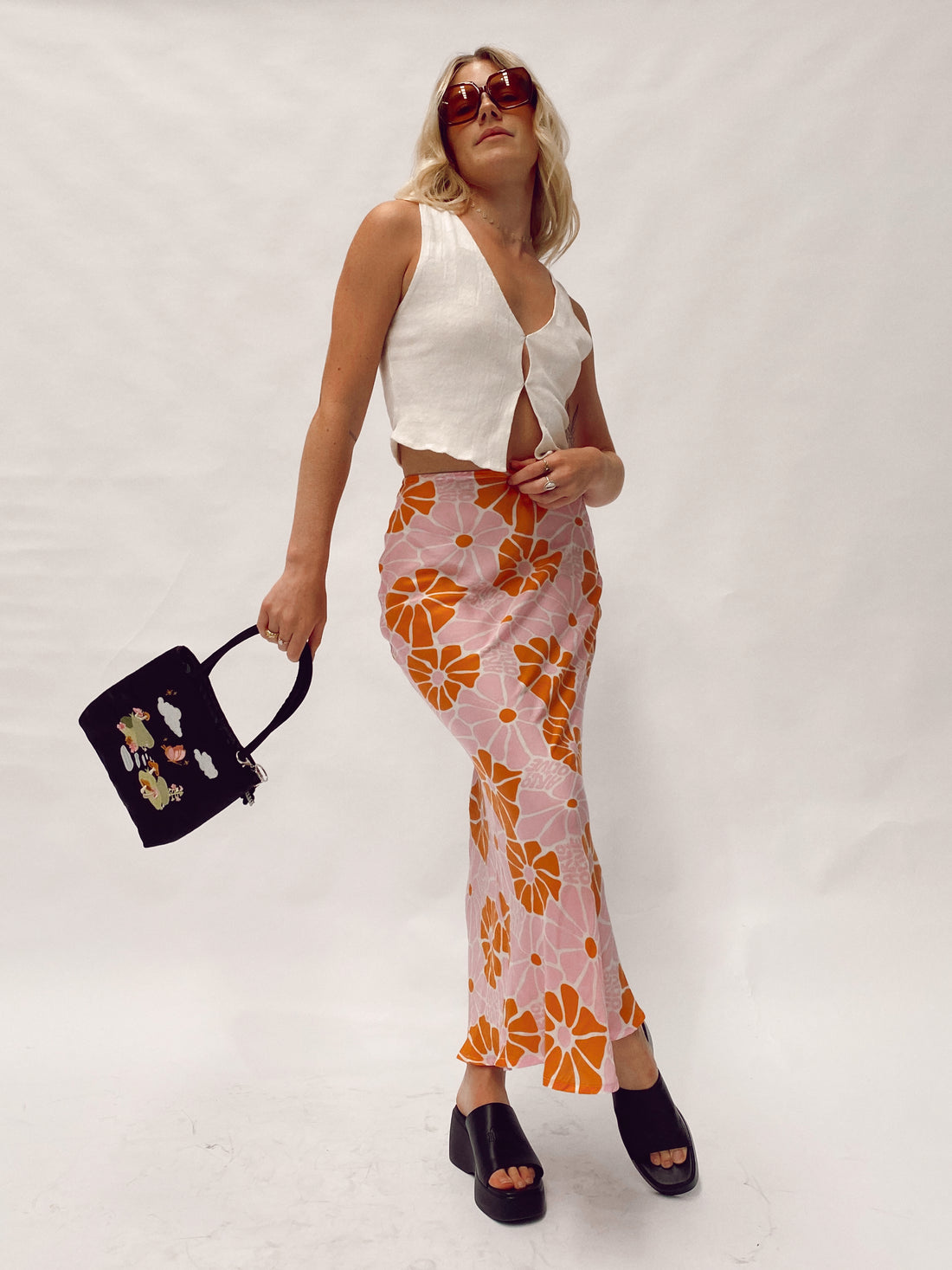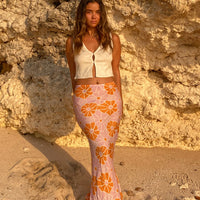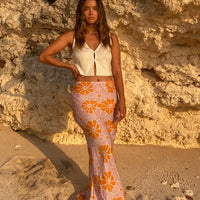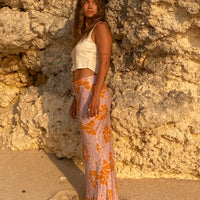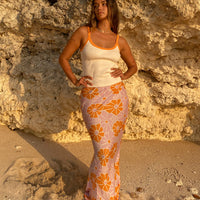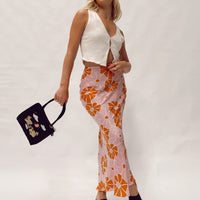 By purchasing this product you are donating $1 to educate Balinese children living in poverty and planting 1 tree to promote reforestation around the world.
Ola (Translates to Wave)
Dive into the serenity of the ocean with our Ola Skirt, named after its flowing, wave-like movements. Made from floaty Lyocell fabric, this maxi skirt has the most flattering fit. This skirt is so versatile, throw it over your togs after the beach or dress it up for a night out!
Size up 1-2 sizes to wear it low-waisted or purchase your regular size for a high-waisted fit.
This collection draws inspiration from my recent travels to Central and South America, and is aptly named Flor Del Sol, which translates to "Flower of the Sun" in Spanish. The vibrant and exotic tropical flowers, coupled with the sun-drenched afternoons, served as the key influences behind the print design.

100% TENCEL (LYOCELL)
TENCEL™ Lyocell fibers are extracted from sustainably grown wood using a unique closed loop system which recovers and reuses the solvents used, minimizing the environmental impact of production. Unique physical properties lead to their high tenacity profile, efficient moisture management and gentleness to skin.
Tahlia wears a size 10
Annie wears a size 16
Shaina wears a size 6
YOU CAN REST ASSURED THAT YOUR ARLO AND OLIVE PURCHASE IS MINDFULLY MADE WITH THE PLANET AND OUR MAKERS IN MIND.
We go above and beyond to ensure all workers are paid fairly, offered sick/holiday/maternity leave, and are working in a safe environment.
Our pieces are ethically made from sustainable fabrics, utilise plastic free trims and labels and are crafted in small batches to lessen the impact of the clothing industry on the planet.
READ MORE ABOUT OUR ETHICAL JOURNEY HERE