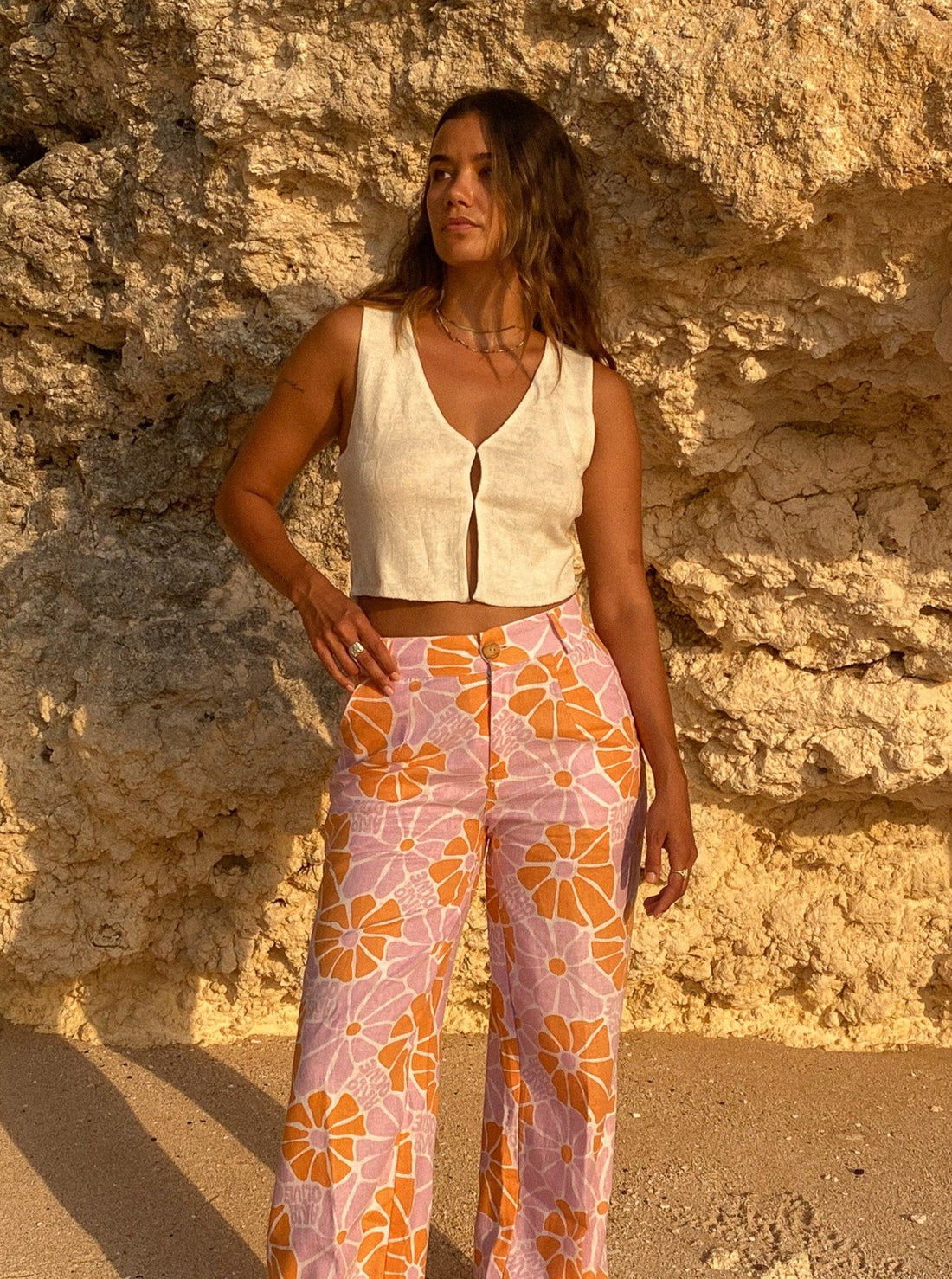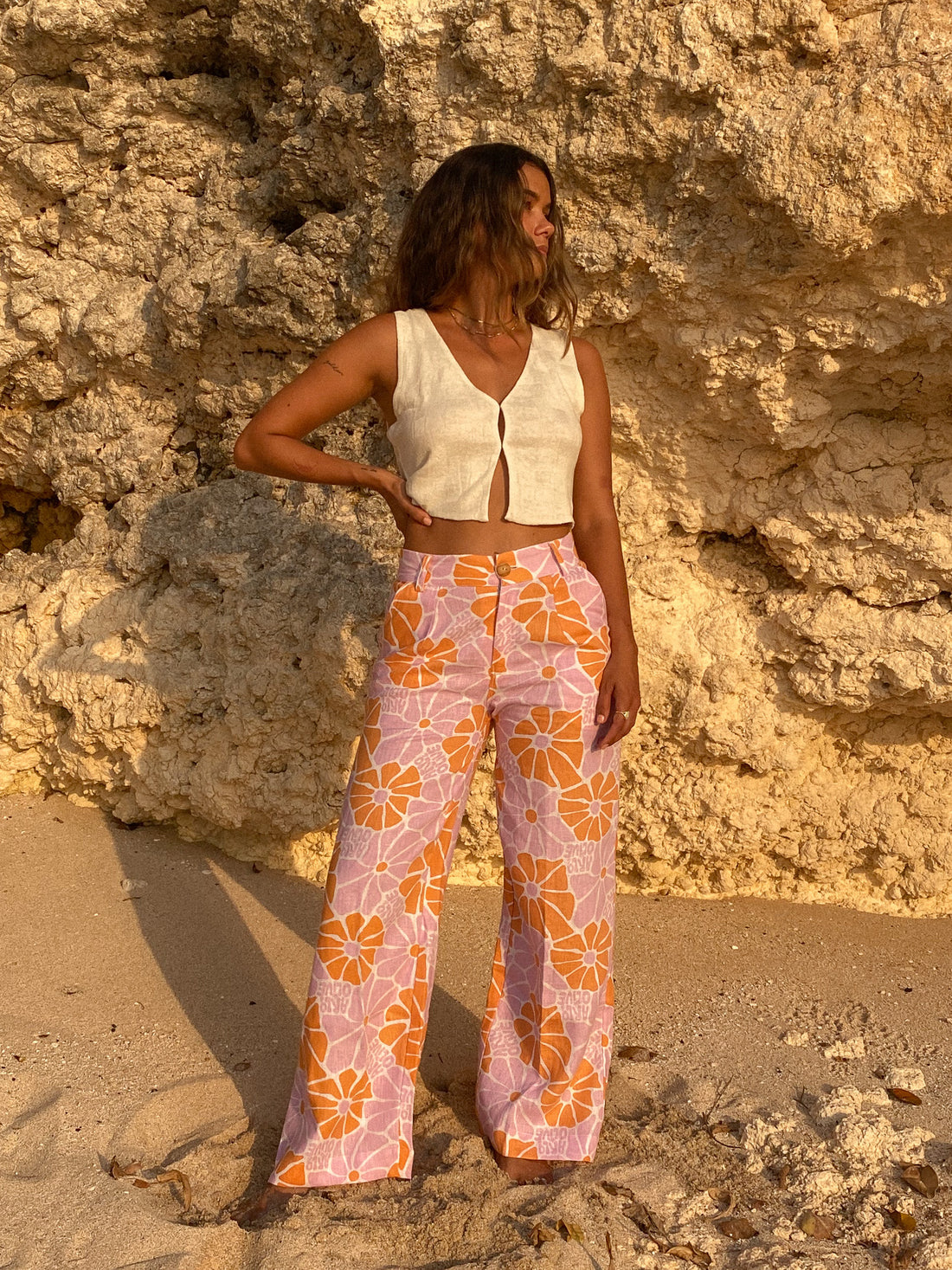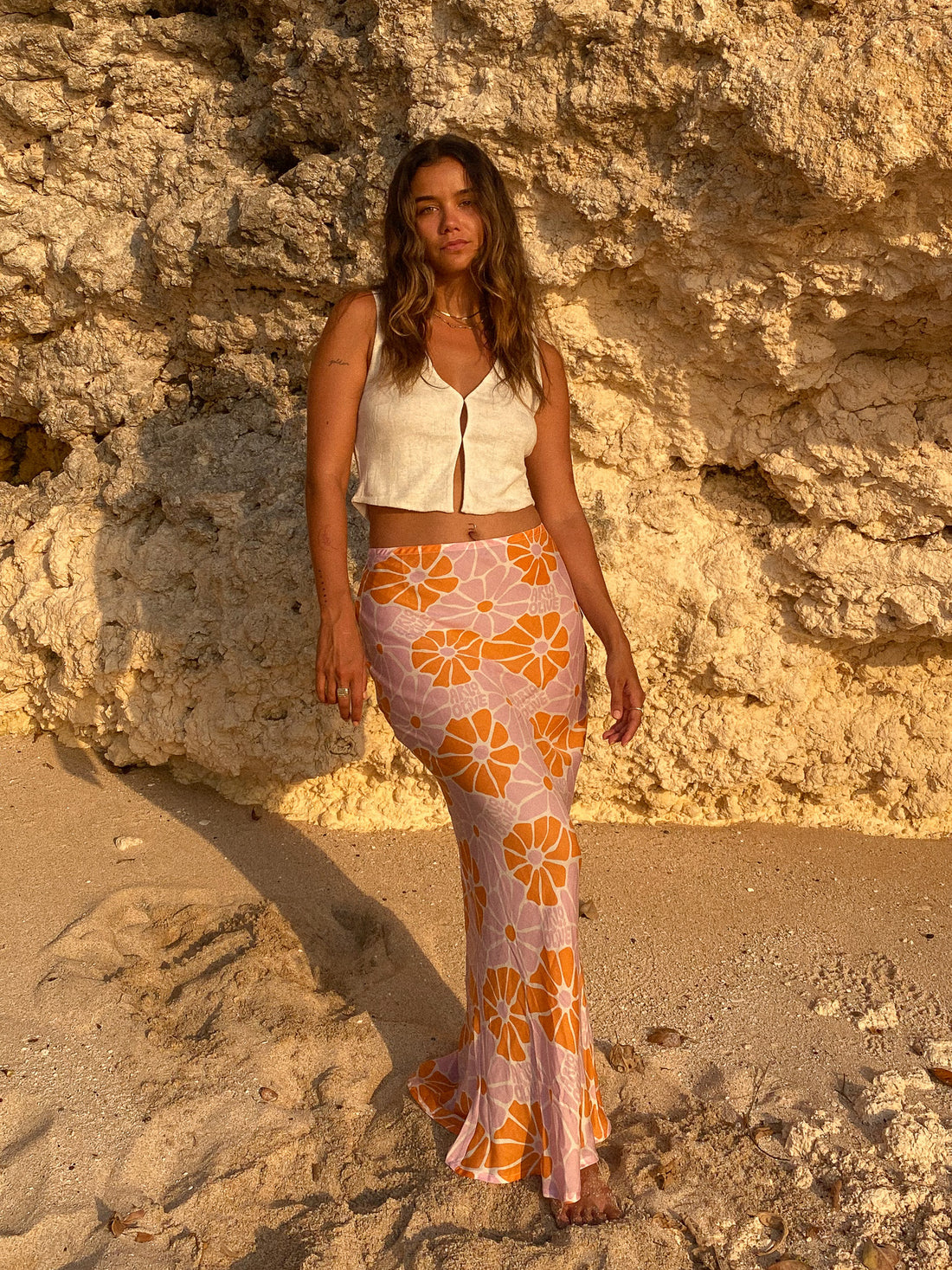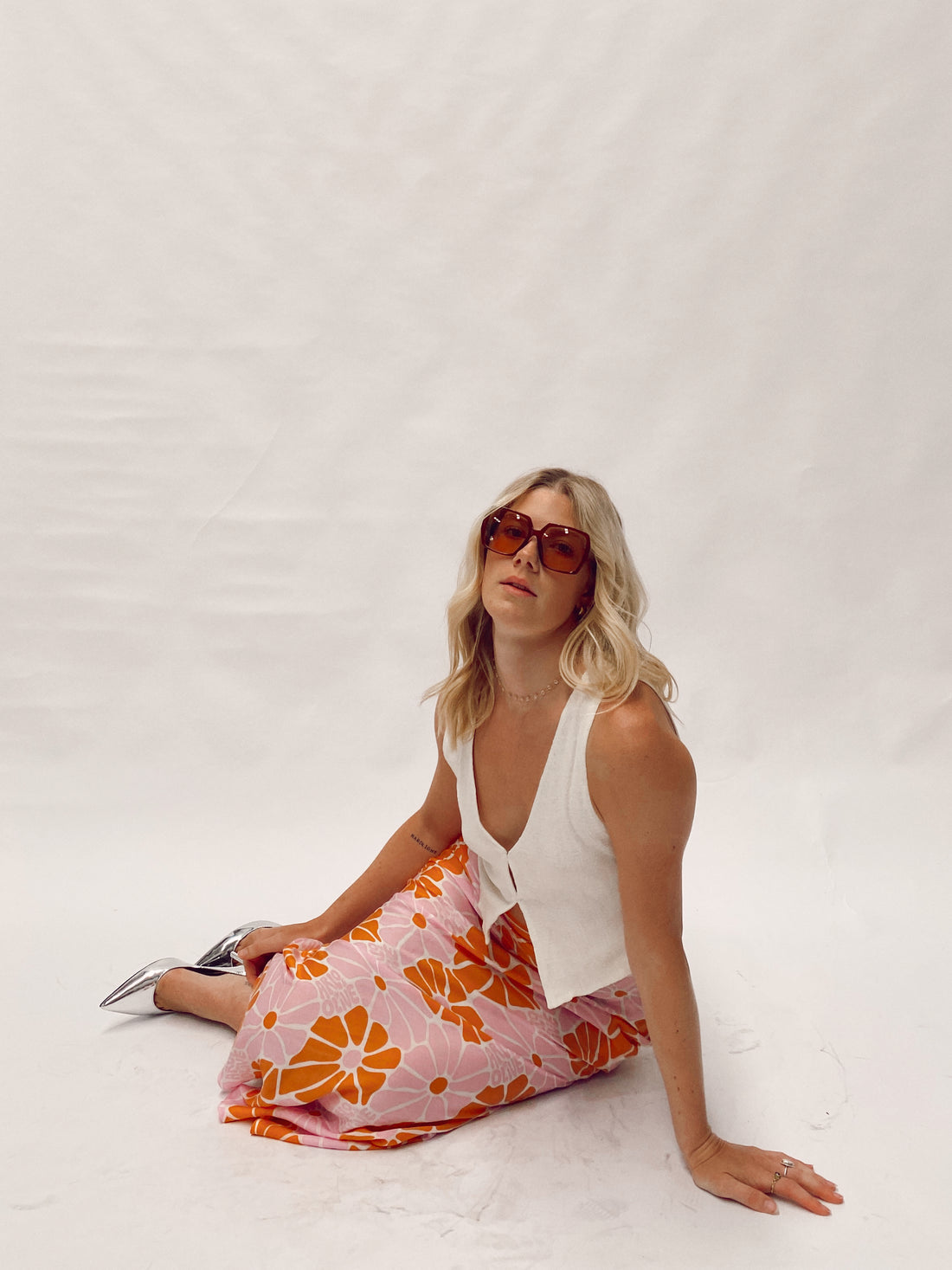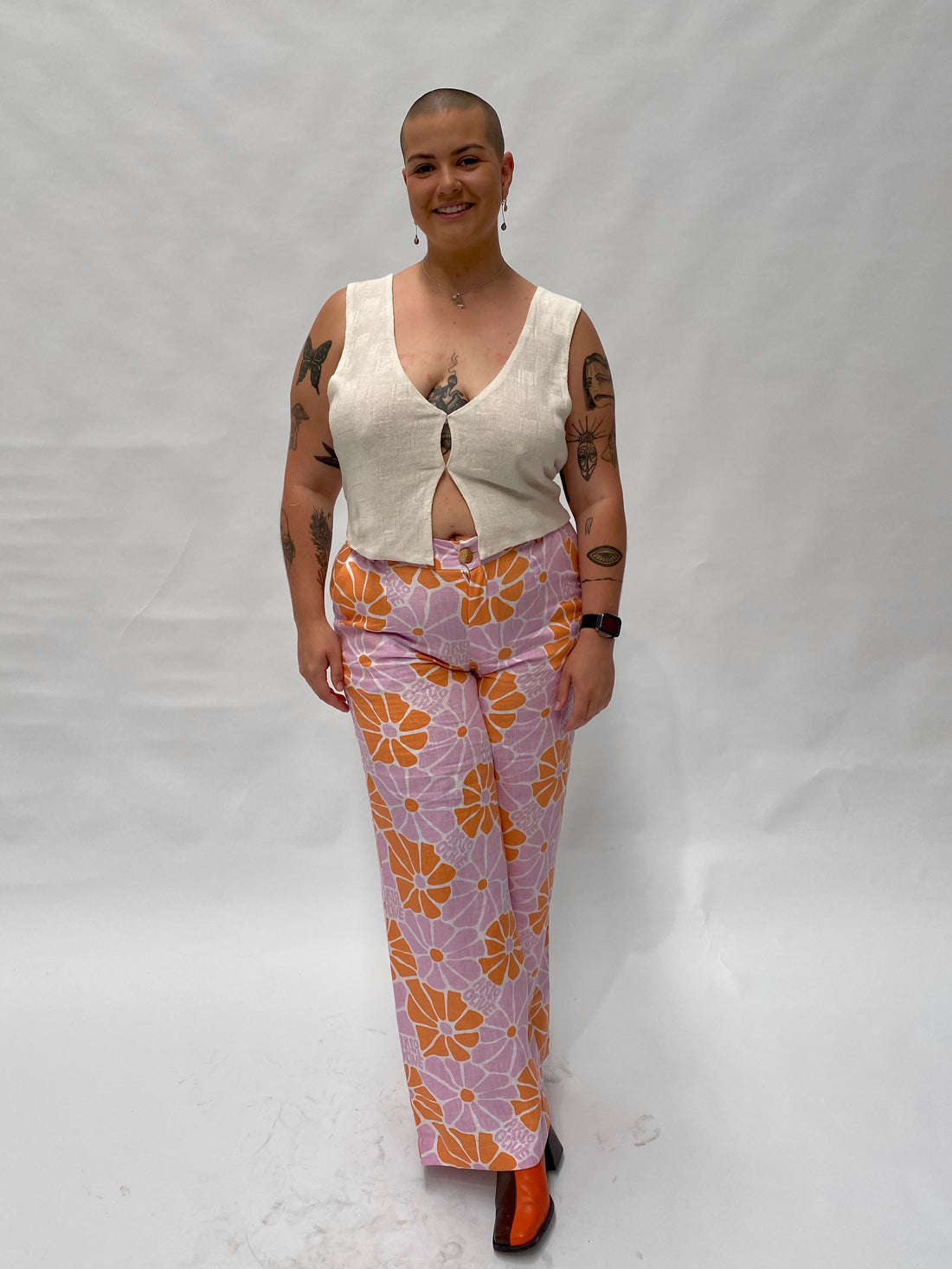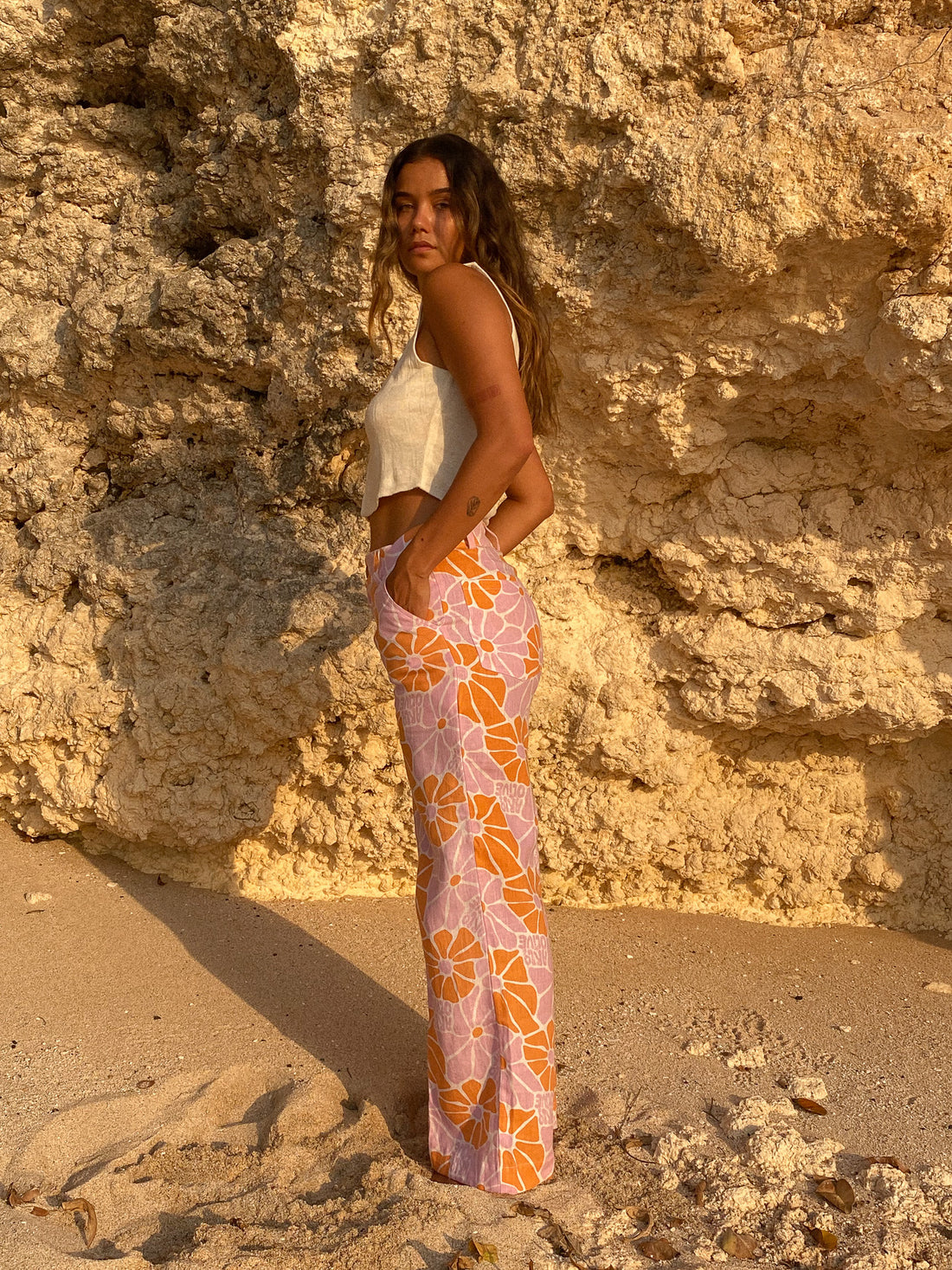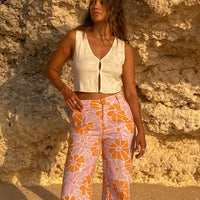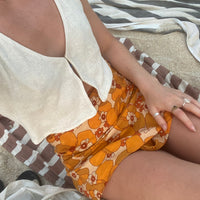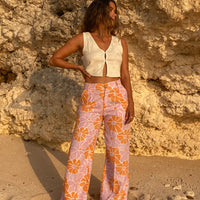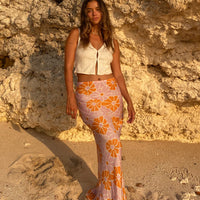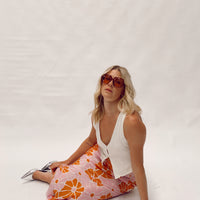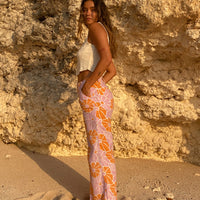 By purchasing this product you are donating $1 to educate Balinese children living in poverty and planting 1 tree to promote reforestation around the world.
Rio (Translates to river)
Our Rio Vest, inspired by the flowing rivers, is a statement of effortless summer style. Crafted from stunning knitted linen fabric, this vest features a double hook and eye chest closure, creating a flattering silhouette. Its neutral tone allows it to effortlessly complement any outfit, making it a go-to choice for various occasions. Pair it with anything to level up your outfit!
This collection draws inspiration from my recent travels to Central and South America, and is aptly named Flor Del Sol, which translates to "Flower of the Sun" in Spanish. The vibrant and exotic tropical flowers, coupled with the sun-drenched afternoons, served as the key influences behind the print design.
100% LINEN
Linen is easy to grow and demands little to no chemicals or pesticides, using minimal resources to form fibre. Every part of the flax plant is used when producing linen fabric, so nothing is wasted!
Linen is also fully biodegradable when left untreated, and feels lush against your skin on a summer's arvo, post-swim or pre-dinner.
Tahlia wears a size 8
Annie wears a size 16
Shaina wears a size 6
YOU CAN REST ASSURED THAT YOUR ARLO AND OLIVE PURCHASE IS MINDFULLY MADE WITH THE PLANET AND OUR MAKERS IN MIND.
We go above and beyond to ensure all workers are paid fairly, offered sick/holiday/maternity leave, and are working in a safe environment.
Our pieces are ethically made from sustainable fabrics, utilise plastic free trims and labels and are crafted in small batches to lessen the impact of the clothing industry on the planet.
READ MORE ABOUT OUR ETHICAL JOURNEY HERE