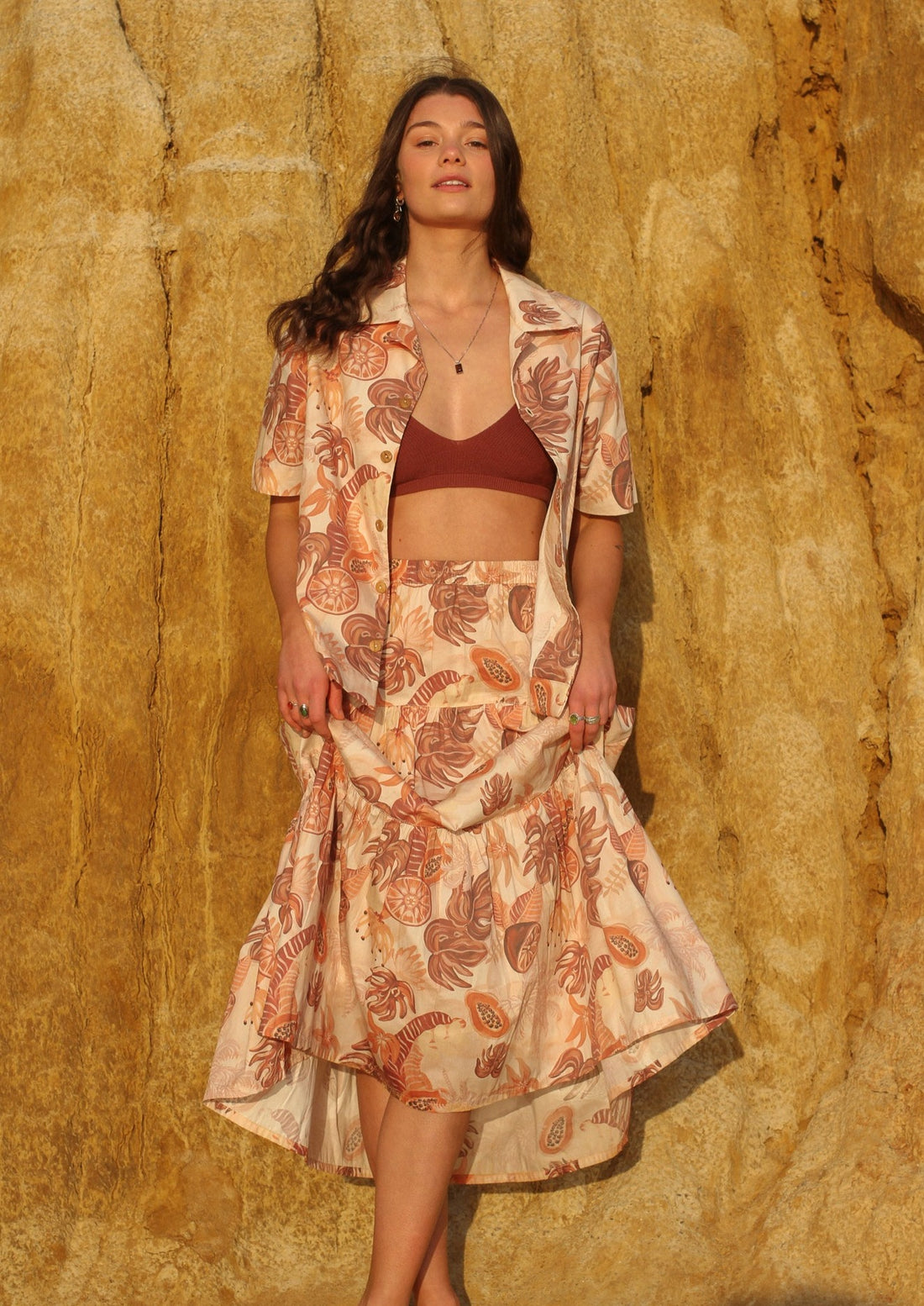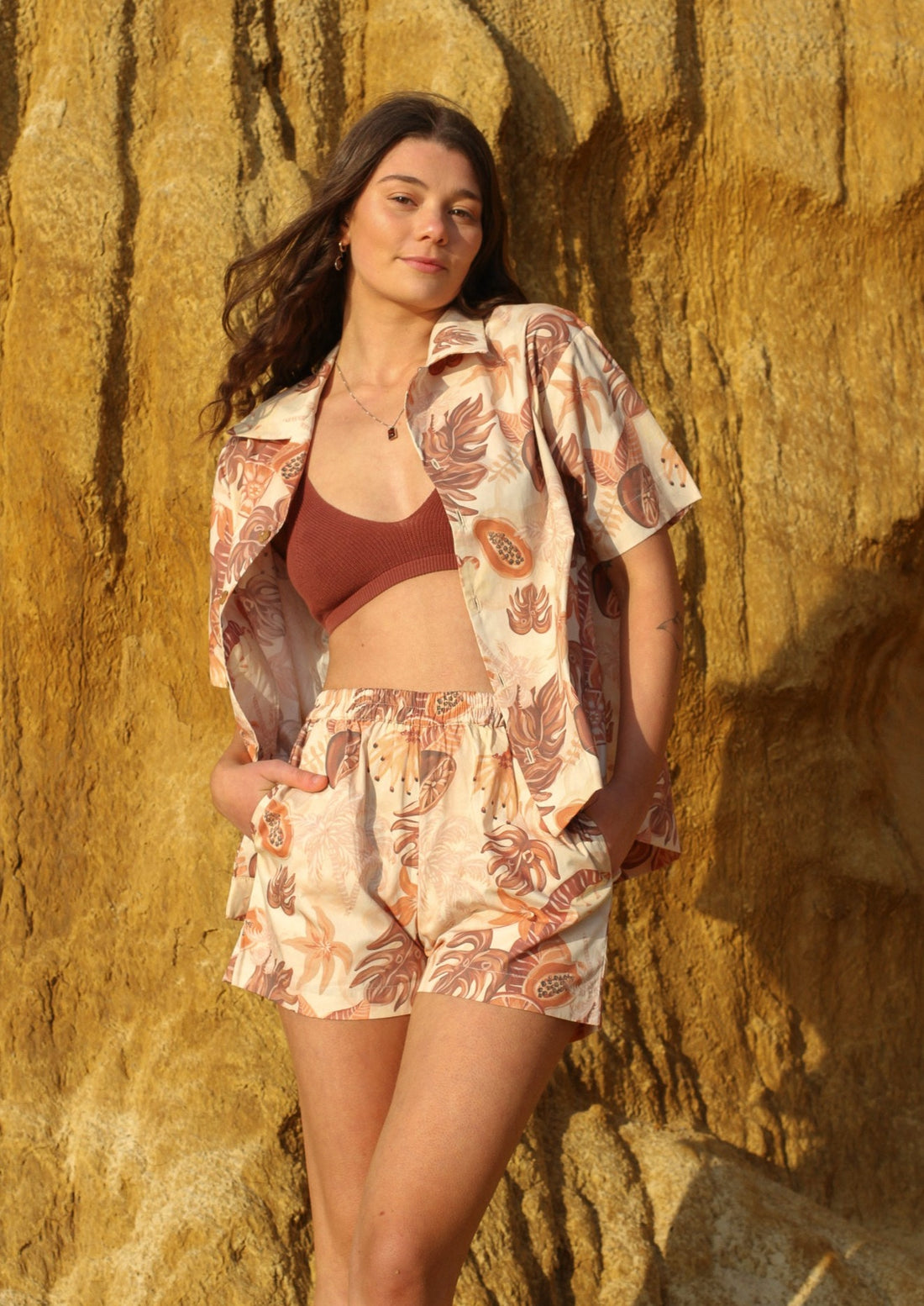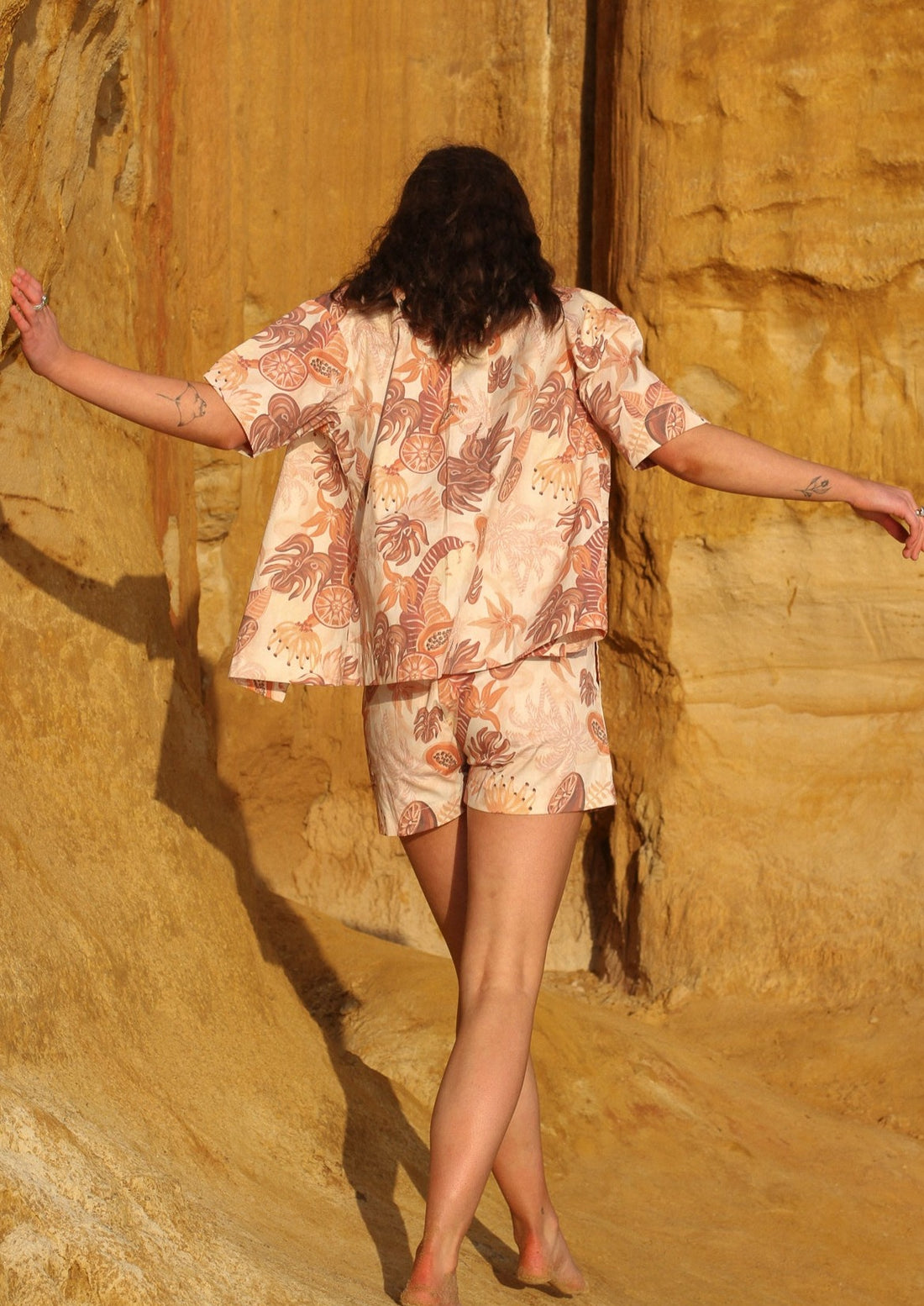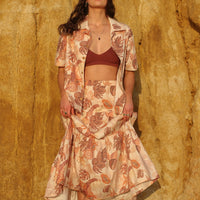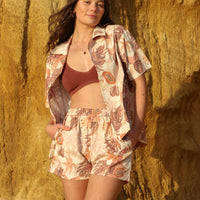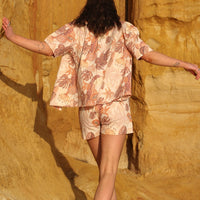 By purchasing this product you are donating $1 to educate Balinese children living in poverty and planting 1 tree to promote reforestation around the world.
The Under the Sun shirt is the perfect summer resort shirt. Using the block of our Arthur Shirt, we have added length to make this a more relaxed and unisex fit. Featuring our special colab print with Aurora Art.
Made from 100% Organic Cotton and digitally printed.
Zara (pictured with the artwork) is the beautiful artist behind this colab print. 
Head to our size guide here to find your best size!
Mara is 167cm tall and wears a size 6/XS
Lani is 175cm tall and wears a size 12/L
YOU CAN BE REST ASSURED THAT YOUR ARLO AND OLIVE PURCHASE IS MINDFULLY MADE WITH THE PLANET AND OUR MAKERS IN MIND.
We go above and beyond to ensure all workers are paid fairly, offered sick/holiday/maternity leave, and are working in a safe environment.
Our pieces are made from sustainable fabrics, to lessen the impact of the clothing industry on the planet.
READ MORE ABOUT OUR ETHICAL JOURNEY HERE