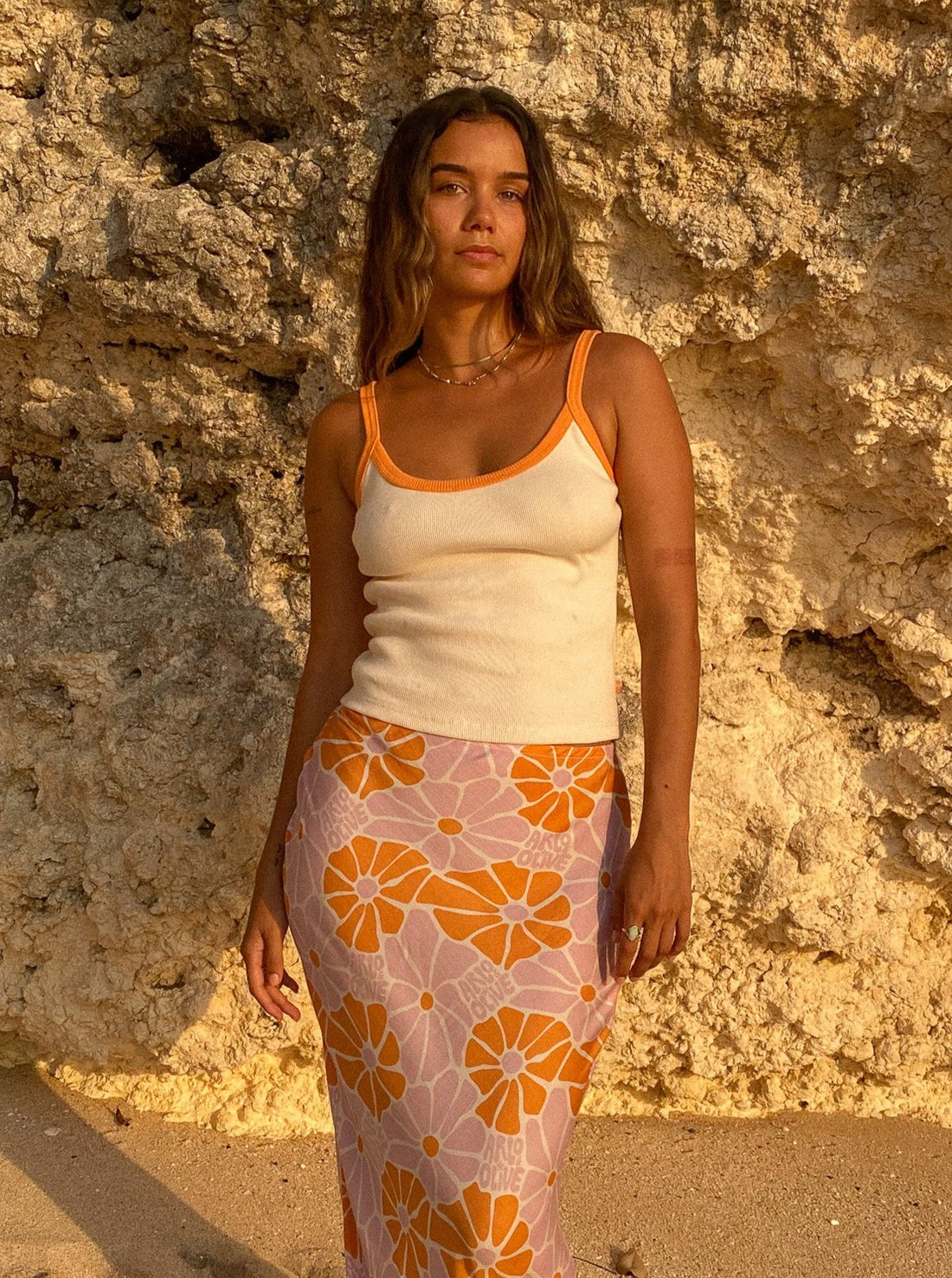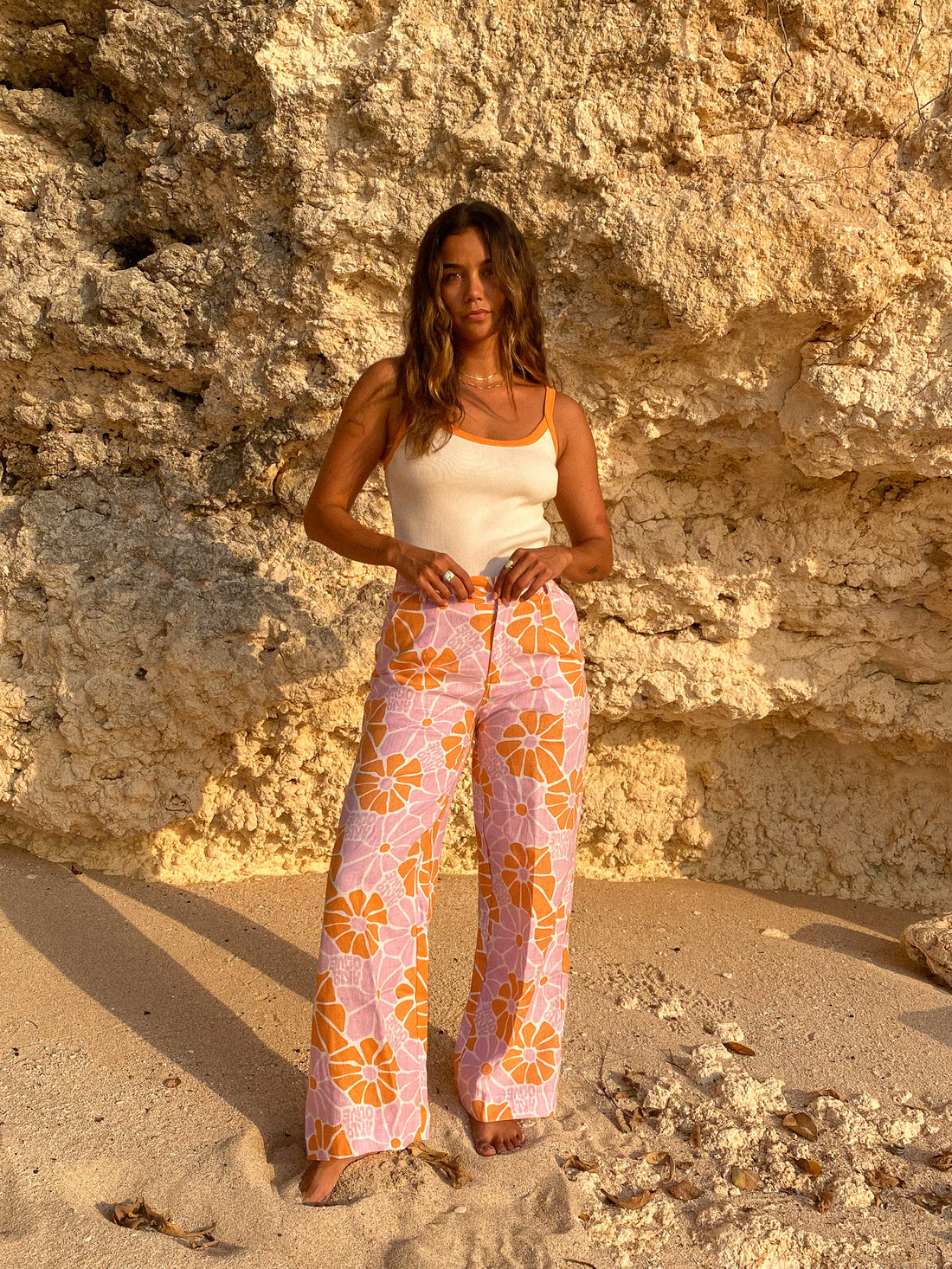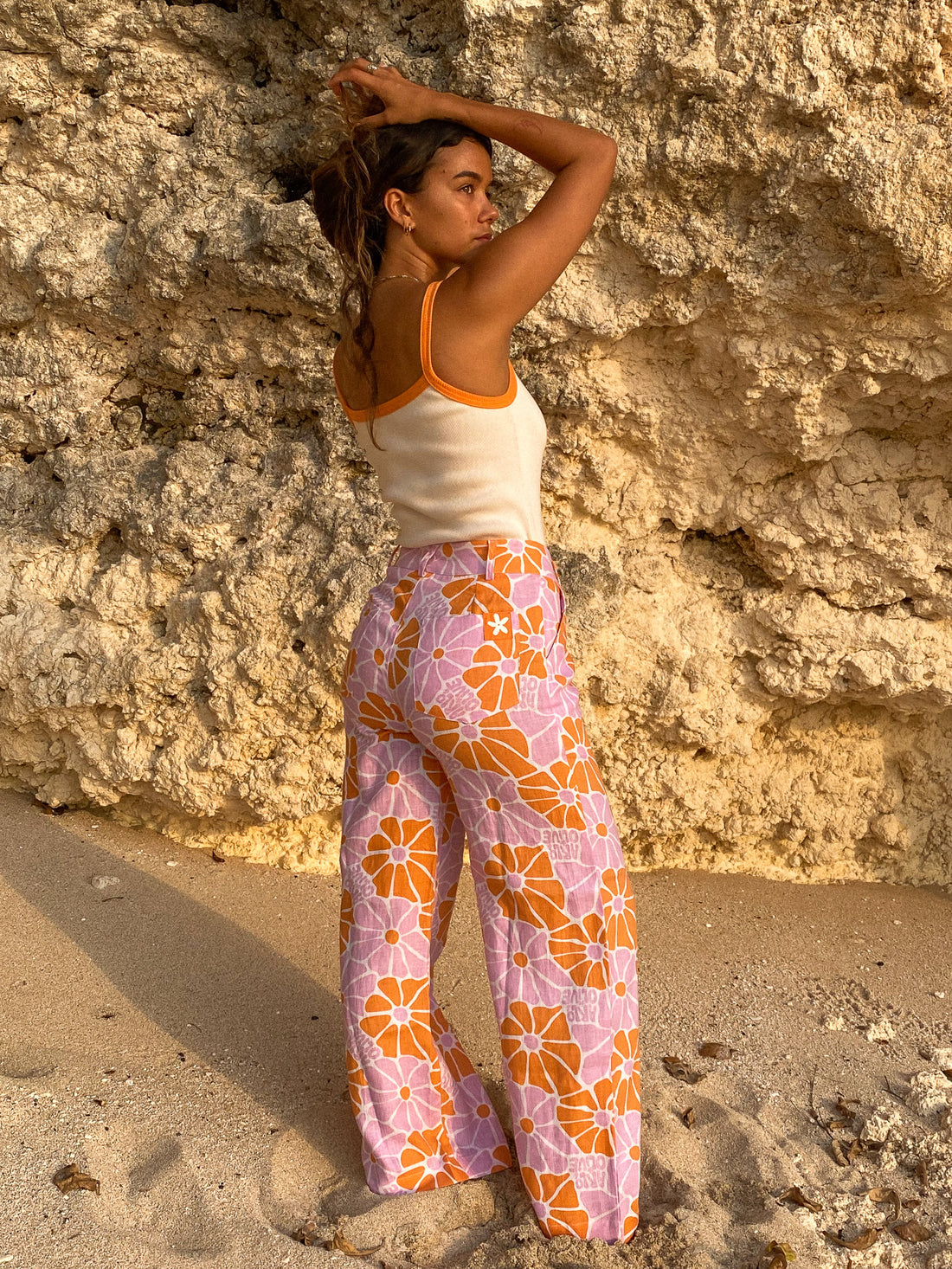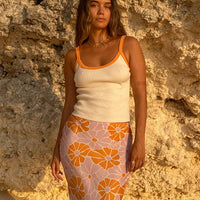 By purchasing this product you are donating $1 to educate Balinese children living in poverty and planting 1 tree to promote reforestation around the world.
Rosa (Translates to rose)
Indulge in luxury with our Rosa Top, crafted from super high-quality thick rib cotton that ensures both comfort and durability. This top is designed to flatter, offering a perfect fit without being see-through. The contrast orange bind adds a pop of color, making it a versatile piece that seamlessly matches with every collection so far. Elevate your wardrobe with this timeless and flattering essential. 

This collection draws inspiration from my recent travels to Central and South America, and is aptly named Flor Del Sol, which translates to "Flower of the Sun" in Spanish. The vibrant and exotic tropical flowers, coupled with the sun-drenched afternoons, served as the key influences behind the print design.

ORGANIC COTTON / ELASTANE
Our cotton is certified organic, meaning it passes a rigorous global standard of sustainability. This cotton is not only good for you, but great for the planet, reducing carbon emissions, fuel consumption, and water use. Certified Organic farming is also safer for the workers who grow the materials we need to curate Arlo & Olive's collections, diminishing their exposure to harmful chemicals on cotton farms.
Elastane has been added to this fabric to provide stretch.
Tahlia wears a size 8
Annie wears a size 14
Shaina wears a size 6
YOU CAN REST ASSURED THAT YOUR ARLO AND OLIVE PURCHASE IS MINDFULLY MADE WITH THE PLANET AND OUR MAKERS IN MIND.
We go above and beyond to ensure all workers are paid fairly, offered sick/holiday/maternity leave, and are working in a safe environment.
Our pieces are ethically made from sustainable fabrics, utilise plastic free trims and labels and are crafted in small batches to lessen the impact of the clothing industry on the planet.
READ MORE ABOUT OUR ETHICAL JOURNEY HERE