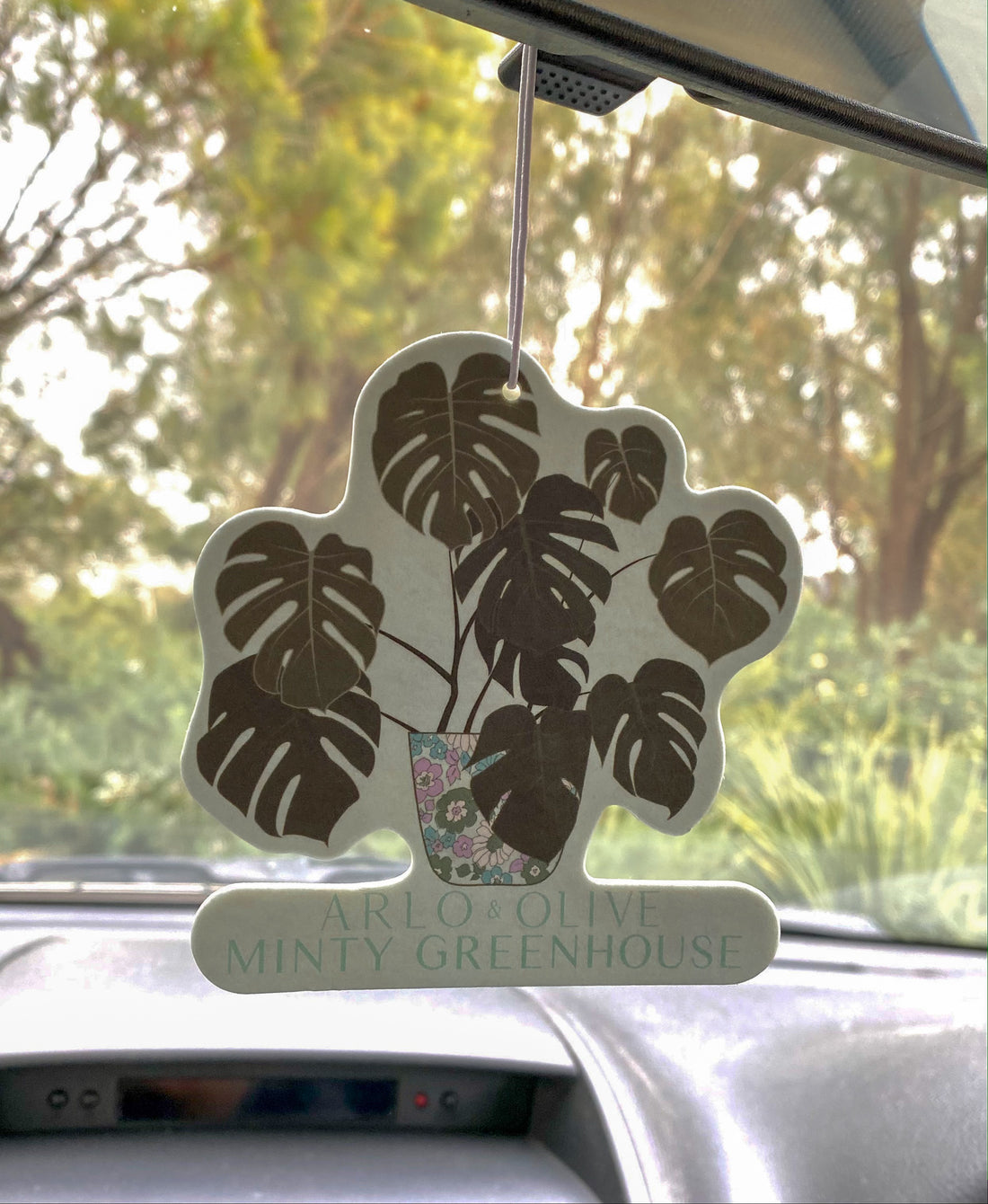 Coconut Car Freshener - Arlo and Olive x Minty Greenhouse
A hanging plant for your car! 
We have teamed up with Minty Greenhouse to bring you these coco-nutty car fresheners.
Designed for your rear-view mirror, but can be used to freshen up any space!
YOU CAN BE REST ASSURED THAT YOUR ARLO AND OLIVE PURCHASE IS MINDFULLY MADE WITH THE PLANET AND OUR MAKERS IN MIND.
We go above and beyond to ensure all workers are pair fairly, offered sick/holiday/maternity leave, and are working in a safe environment.
Our pieces are made from sustainable fabrics, to lessen the impact of the clothing industry on the planet.
READ MORE ABOUT OUR ETHICAL JOURNEY HERE